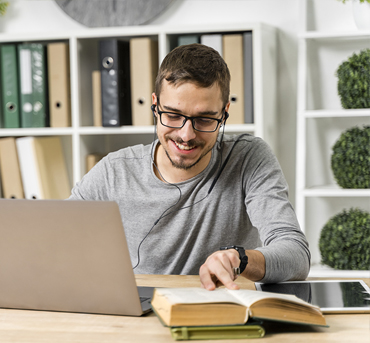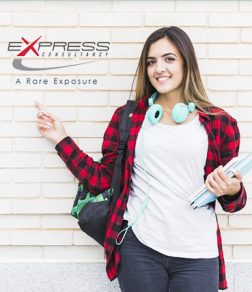 WE ARE
Express Consultancy
Express Consultancy Ltd is an ideal service provider for Bangladeshi students seeking higher education abroad. Furthermore, Express Consultancy additionally offers proficient types of assistance to the individuals who are keen on settling abroad permanently through our immigration experts. Support to all the expatriate students engaged with the Express Consultancy is offered through digital and transparent delivery of accurate information, counselling, interviews at foreign embassies in the country, admission to international educational institutions, and the ensuing directions.
Establishment
Accompanied by all possible analysis of bringing changes to existing education consultancy services of Bangladesh, Express Consultancy was finally established in 2020. Such beginning is our way to facilitate propelled administration staying up with the occasions for which we have actualized numerous plans. Even though it is a totally new and digitally based counselling firm with regards to Bangladesh, the officials of all offices working in Express Consultancy have professional knowledge and involvement with this respect. Beginning through 4 branches situated in Bangladesh and the UK branch in compliance with the whole corporate set of principles, our primary faith in this association is to give imaginative experience to our clients.
Bangladesh's first complete digital platform of education Consultancy
Express Consultancy is the first higher education consultancy firm in Bangladesh to project a universal mobile apps service. Through which any student or service recipient can get all kinds of information about admission in 1000 plus reputed universities/colleges of the world from any part of the country and simultaneously apply for enrollment at home. Moreover, our website and social networking are continually refreshed with a wide range of data, and new software integration like 'student visa application tracking' and different administrations are additionally guaranteed through the individual CRM login of the enlisted understudies. We give instant input to any client looking for information through phone and online networking.
Express Consultancy's prospect
We believe that our transparency, honesty, principles, and fully digitized activities will help us generate our position quickly. Despite the advent of our organization through the contemporary epidemic and the global economic downturn, only dedication and proper motivation can move us forward. We want to turn the crisis into a possibility. We strongly feel it is contrary to our standards and completely undemocratic and treasonous to trap the service recipients to survive in this period of rivalry. Team Express Consultancy is run by a group of educated, smart, hardworking, and visionary youth who can adapt to any situation in the current market. We hope that the Express Consultancy will soon play a significant role in the educated society of Bangladesh by not considering other similarly invested organizations as contenders but by leveraging their experience.
Our digital devices
Our organization is subject to advanced digital media. Our delivered information and services and the right direction and all kinds of offline, online help to the client rely on the computer system. Furthermore, the ability to adapt to the delivery of these services depends on digital media and knowledge. Without the proper functional understanding of CRM, mobile apps, social media, computer basics, and advanced applications, it is hard to adapt to the ongoing market. So there is no time to think of alternatives to our company.
Counselor's responsibility to the post-COVID-19 era for our students
Our counsellors will allay the temporary/long-term fears of COVID-19 among students who are genuinely interested in pursuing higher education abroad. Our target clients are just trying to recover from trauma and speaking of which, the real work of our counsellors is. As far as we know, the education sector is one of the primary sources of income for higher education countries, so they will not want to reduce their student flow. Furthermore, we have to use this opportunity. We are attempting to get a ton of advancement to our work plan, arrangement, and promoting framework, which we trust will be sufficient to adapt to the circumstances in the post-COVID-19 period.
How do we deal according to our Motto 'A Rare Exposure.'
The heart of the twentieth century and globalization is based on information technology (digitization). What is more, underdeveloped nations like ours are battling to stay informed of the data innovation age. While government and non-government associations are taking a shot at data innovation in various parts of the nation, numerous angles are still elusive, and the education sector is one of them. A closer view reveals that there are some government facilities for higher education abroad, including scholarships, though a large part of it depends on private institutions. However, it is also run on the reliance of some stakeholders, non-corporate, and much semi-technology. After all, we (Express Consultancy) are going to emerge as a full-fledged digital structure-based consulting firm after a few years of research and data analysis.
We are confident that this service curriculum based on the mobile app will solve all kinds of problems for students who want to go abroad, a one-stop solution like our app where all the activities can be done from home. Students can choose from thousands of educational institutions around the world according to their choice. One of our tasks is to provide continuous services and provide immediate feedback on our web portals and social media.
Team Express Consultancy is an organization run by a team of experienced, creative, ambitious, and professional young people. Besides, Express Consultancy helps students to make their own decisions on any legal issues with the help of their experienced lawyers and through career counselling. Since Express Consultancy believes that the student's preference in making decisions about his career is paramount, and all of our counsellors have likewise evolved themselves in that manner through investigations and different courses at home and abroad.
We think it is counter to our principles and completely undemocratic and treasonous to trap the service recipients to survive in this age of competition. Our expertise will play a unique role in the education sector of the country and will introduce a new era for the young generation. We believe that our exposure, loyalty, principles, and fully digitized activities will help us create our position quickly.